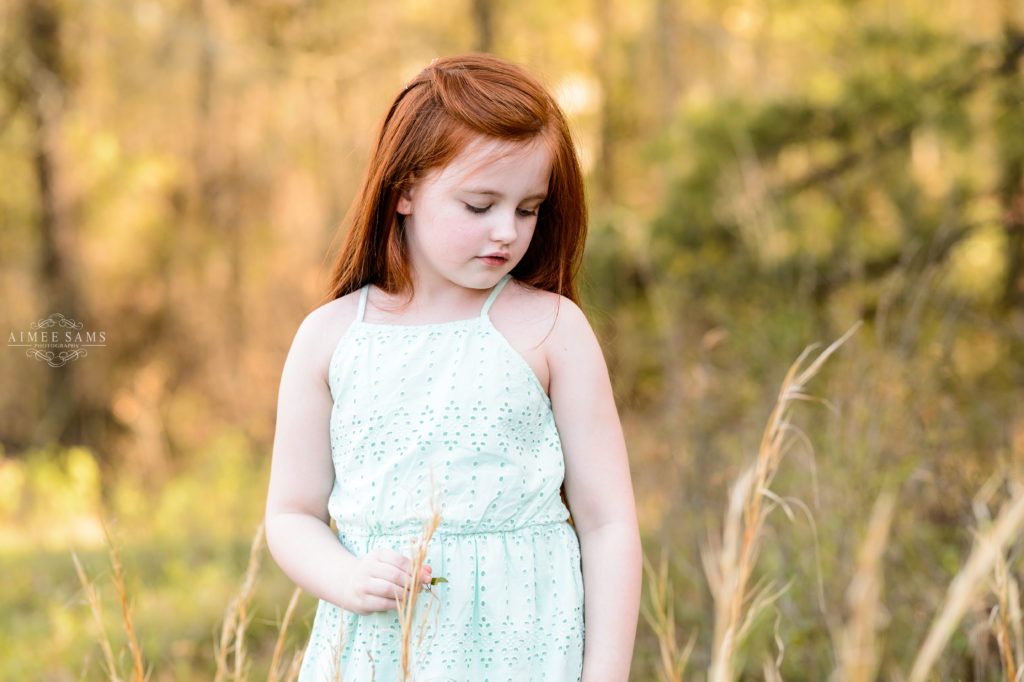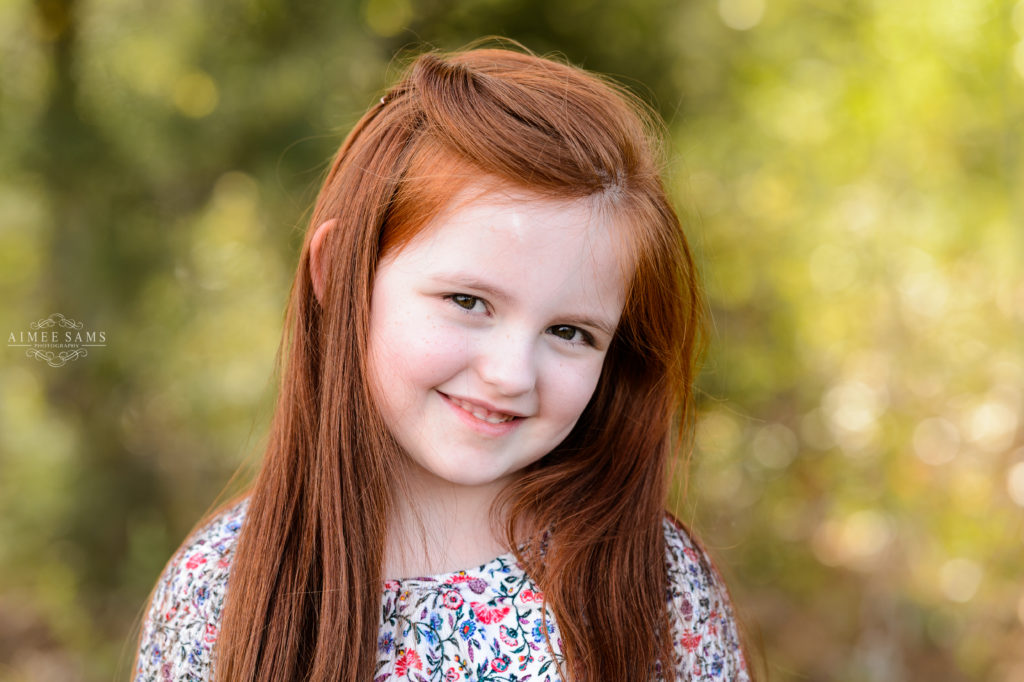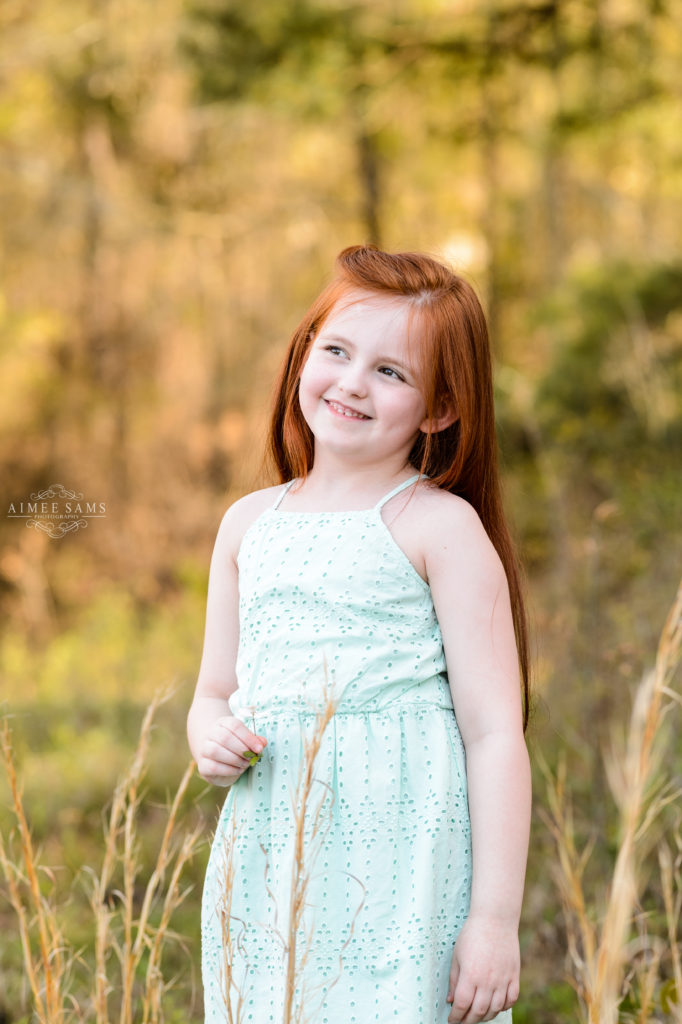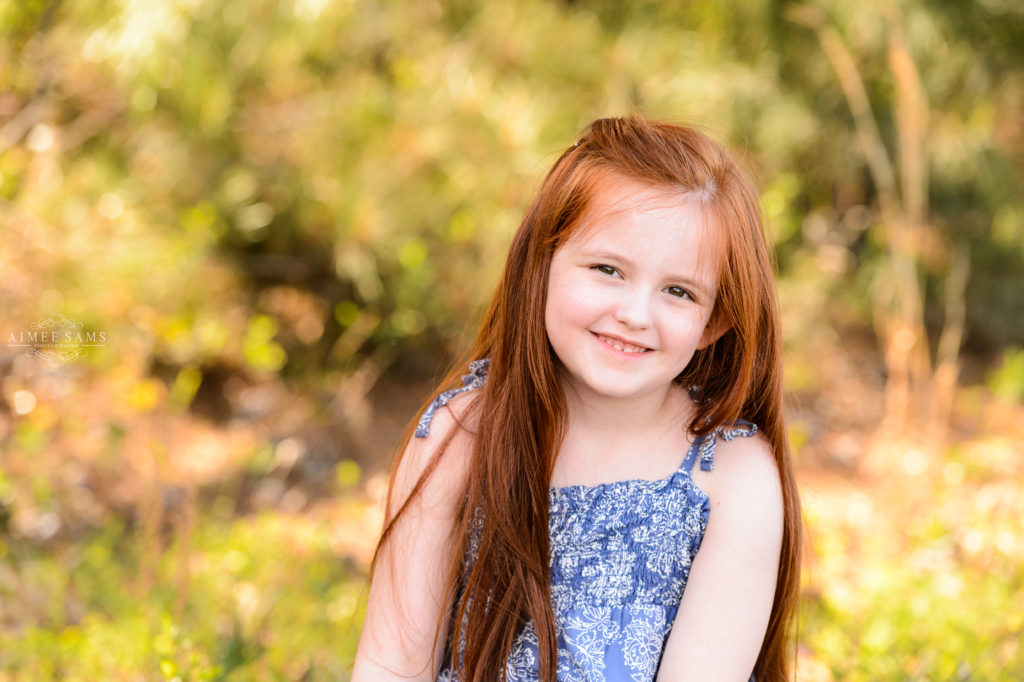 Children's Portraits – Regan
Happy Saturday everyone! In my last post I mentioned a beautiful children's portrait I shot recently, and I wanted to share it with you! How absolutely beautiful is Regan!! That gorgeous long, red hair is a show stopper. I got the pleasure of photographing her when she born seven years ago.  Time sure does fly fast with kids. I became good friends with her mom through work and she reached out to me when they were in town for spring break and we had so much fun. I could definitely see modeling in her future. She is just so sweet and patient, which are always great qualities to have in a photo shoot! I'm so glad I got to see them when they came in to town and hopefully there will be many more photo shoots to come!

Children's Portraits are a precious way to document your child's growth and a great memory to look at down the road. My son, Shane, recently found his 90's portrait and hung it up in his house for fun. LOL! I'm sure we all have some embarrassing one too, so I try and keep my photos a timeless style. Speaking of Shane, I cant wait to take some pictures of Baby Barrett as he gets older even though I'm not quite ready for him to grow up yet!
           If you have any inquires on a children's portrait please see my contact page on my website and I will be getting back to you as soon as possible! I hope everyone has a great weekend!!